EvaAviation provides cloud services for aerospace and security.
1. Flight Time Management System
This service allows pilots to manage flight time on a web browser. Reduce the time for entry and human errors. This service also offers statistics that every flight operator needs.
–> Try now. For details, please see here.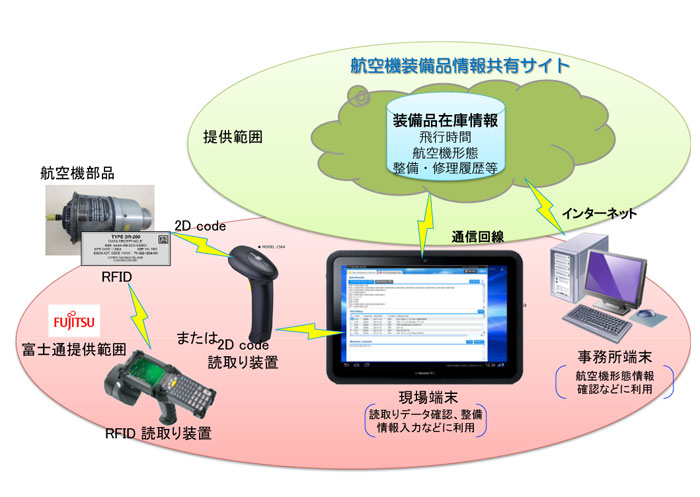 2. Aircraft Maintenence Support System
This service assists maintenance managers by predicting inspection/maintenance and necessary inventory based on the flight time for each part on aircraft. The time is automatically collected from Flight Time Management System. This service also supports operation when a failure of part is detected on condition. (Under development)
3. Part Information Sharing System
Across OEMs, suppliers, operators and MROs, this service shares the information of part location and status to find optimal part management for every participant. The data comply with global standards such as ATA and IATA and AIT such as RFID and 2D code can be utilized. (Under development)